Treatt USA Expansion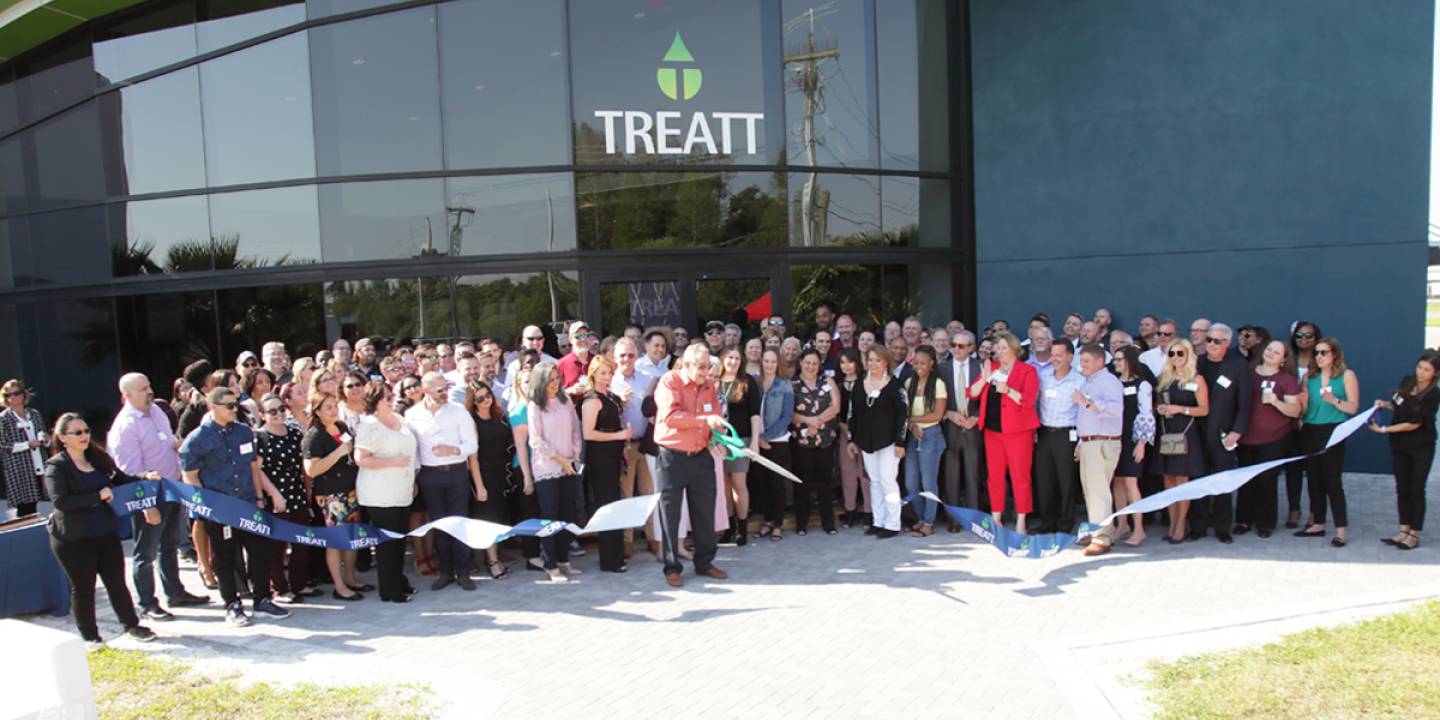 On 21st March, Treatt revealed their expanded site in Lakeland. The expansion has increased manufacturing capacity, as well as almost quadrupling the technical center while providing a modern and upbeat administrative facility.
Treatt, a global leader in flavor, fragrance, and cosmetic ingredient production, saw demand for its tea and sugar reduction products outstripping future production capacity at US Headquarters in Lakeland, Florida. WMB-ROI (project management) worked to design an expansion capable of doubling their output capabilities for these key product categories in four phases of facility improvements. The improvements included a new 50,000 SF manufacturing center, a new security entrance road with new pump house, a remodel of an existing 5,000 SF office space, and a new 10,000 SF office building.
Treatt's facility in the USA first opened in Haines City in 1990, before settling in Lakeland in 2002, where there has been significant growth. Daemmon Reeve, Treatt's CEO, shares how he feels about the journey of the company.
"I am proud of how far our team has come. The business has seen significant growth over the past few years; and we are excited about the future. From humble beginnings, Treatt is widely regarded as a leader in its field and globally renowned for its technical expertise," said Reeve.
"Our people remain the central pillar of our organization and they are what make Treatt the place it is today. It is therefore important that we provide our talented, local workforce with the resources to help maximize our business potential. The expansion has not only increased our manufacturing footprint but has also doubled our capacity in key product categories. It's a key investment for Treatt's future growth; growing and building Treatt for the long-term."
To coordinate the phasing schedule for optimal project delivery, WMB-ROI produced a master plan and a master project budget to coordinate the nearly $12M in processing equipment being installed onto the site.