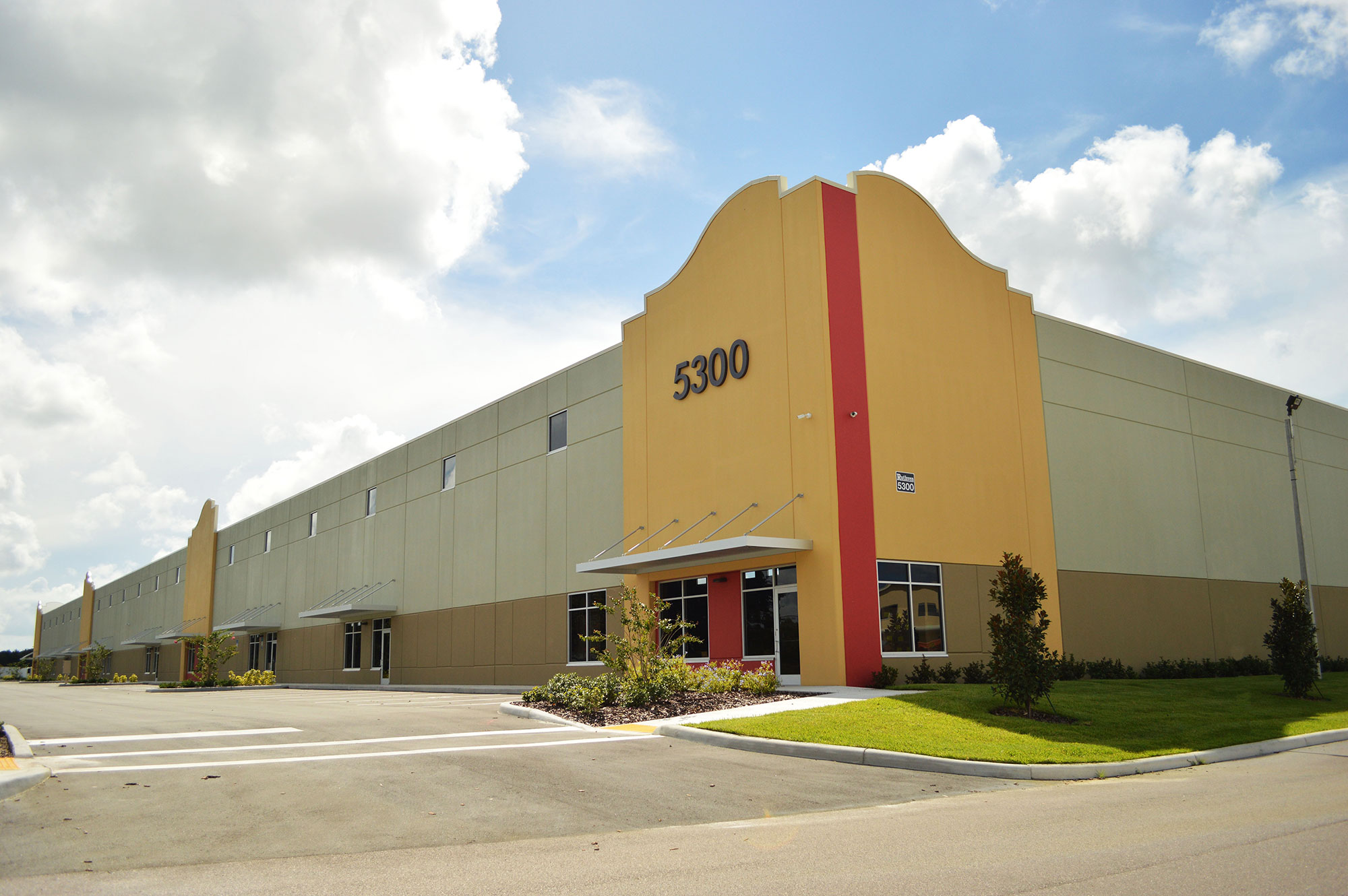 Owner: The Ruthvens
Contractor: Folsom Construction Management, LLC
Location: Lakeland, Florida
PROJECT DETAILS
60,000 SF.
24′ Clear Height
T8 and LED Lighting
ESFR Fire Sprinkler System
Electrical Empty Conduit Runs
Storefront Systems
Egress Doors
Known as 5300 Gateway Boulevard, The Ruthvens developed this 60,000 SF high-end speculative warehouse to provide flex space that may be used for office, showroom, or warehousing purposes. The building can accommodate multiple tenants in increments of 5,460 SF. The new space is centrally located between Tampa and Orlando, and is less than two miles from Interstate 4, with a full diamond exchange. The building is arranged to maximize flexibility for the targeted tenant market, designed with modern features such as:
24′ clear height
T8 and LED lighting
ESFR Fire Sprinkler System
Electrical empty conduit runs
Storefront systems
Egress doors
The roof structure is designed to accommodate future rooftop units, exhaust fans, and condenser units. The property provides extra trailer parking in the rear and two rows of employee/customer parking in front.