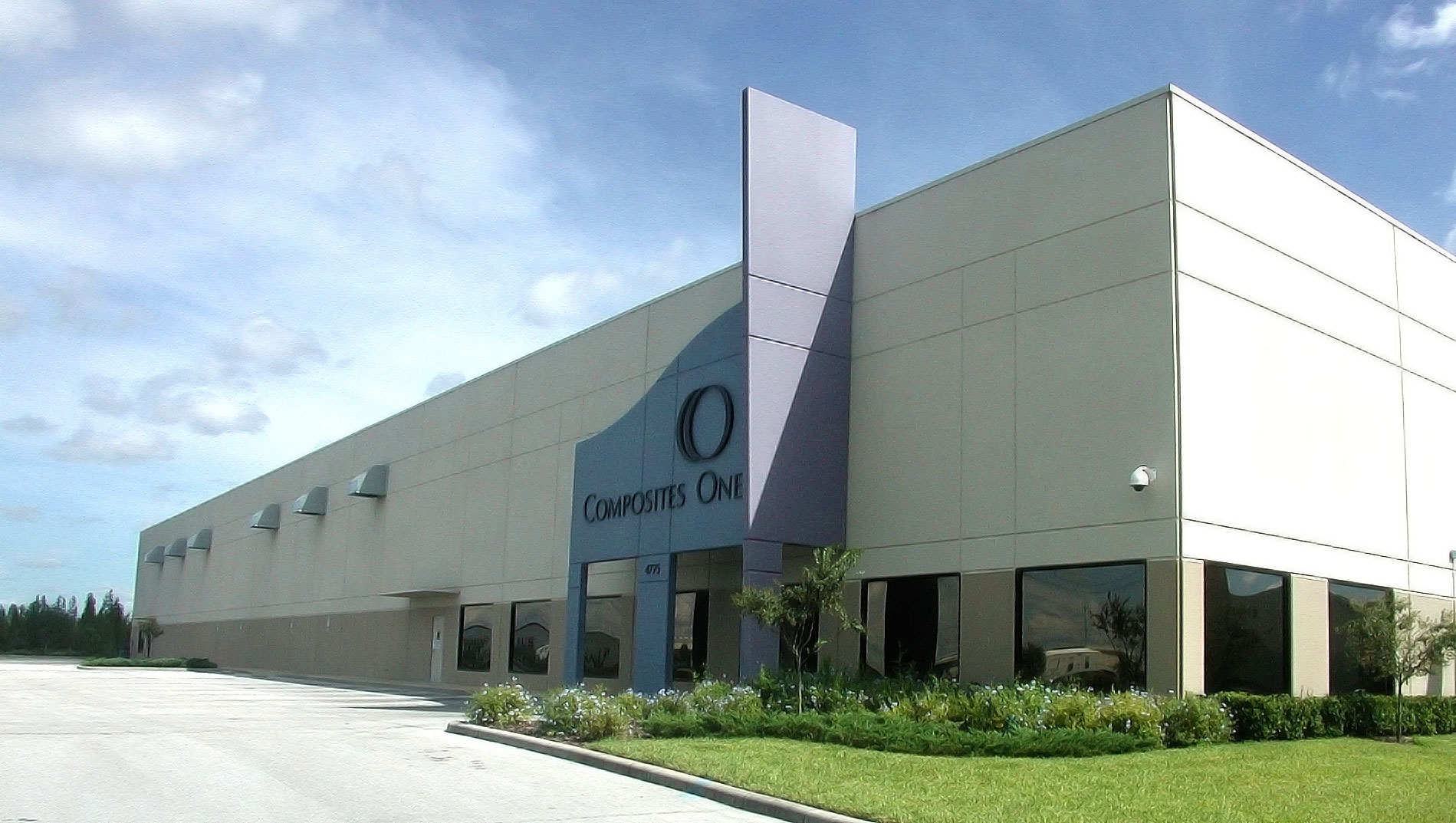 Owner: The Ruthvens
Contractor: Marcobay Construction
Location: Lakeland, Florida
PROJECT DETAILS
75,000+ SF.
24' Clear Height
5,000 SF. of Finished Office Space
2,000 SF. of Climate-Controlled, High-hazard Storage Room (four hour rated)
65,000 SF. High-bay Racking Warehouse with a Large Drive-in Door
WMB-ROI worked with the Ruthvens and Composites One, a leading composite materials distributor in North America, to design a 75,000+ SF manufacturing facility to meet their current and future needs. Composites One sought a larger, safer, environmentally compliant, state-of- the-art sales and distribution facility with room for expansion. The 75,000 SF 24' clear height facility consists of 5,000 SF of finished office space, 2,000 SF of climate controlled, high-hazard storage room (four-hour rated), and the remaining 65,000 SF is a high-bay racking warehouse with a large drive-in door, and a fabrication area utilizing specialized deflagration blow out panel construction.