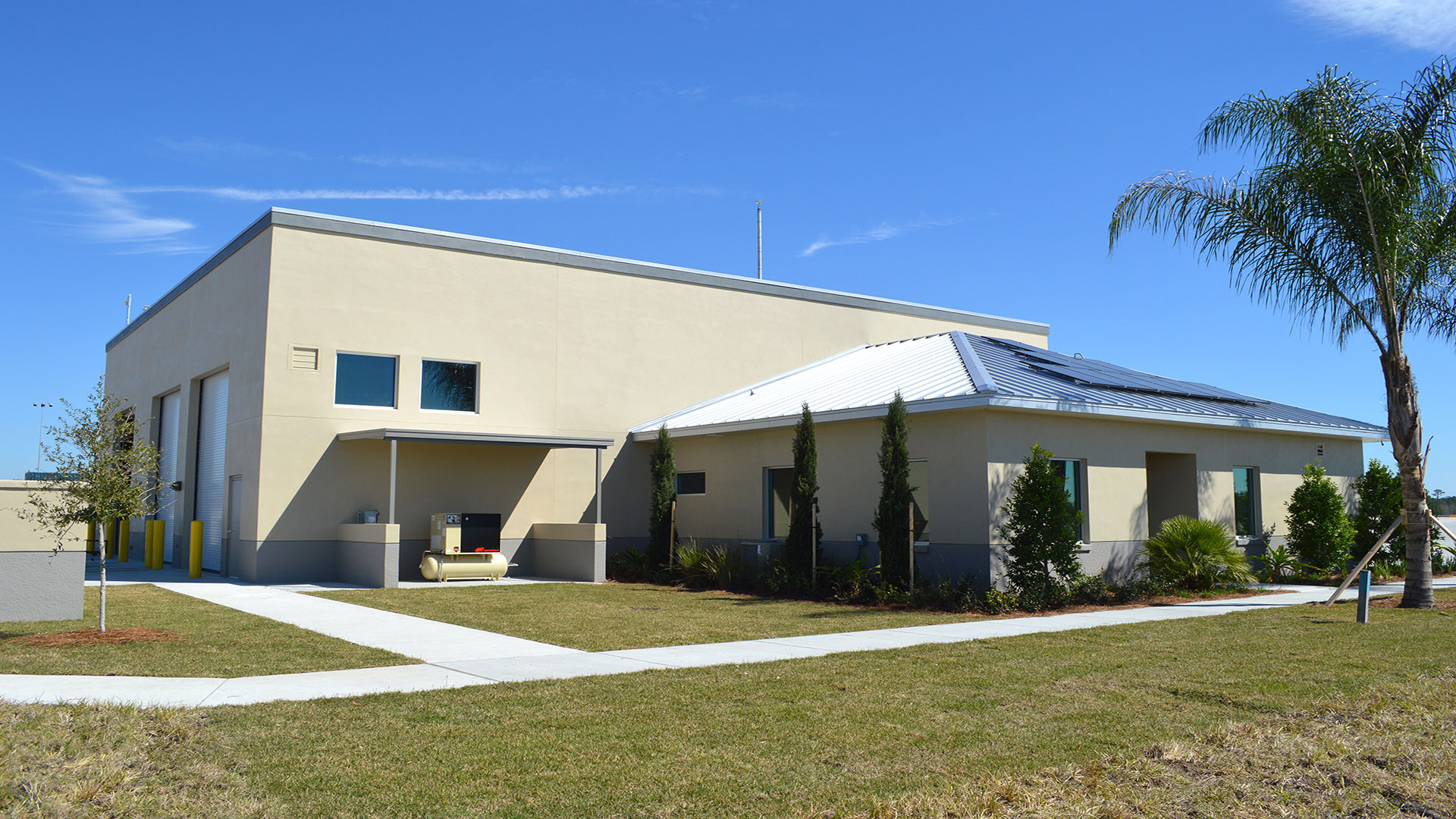 CSX Intermodal Winter Haven Transfer Facility
Owner: CSX Intermodal
Contractor: Everett Whitehead & Son, Inc.
Location: Winter Haven, Florida
PROJECT DETAILS
Administration Building: 4673 SF.
Ready Building: 344 SF.
Storage Building: 1200 SF.
LEED® Silver Certified Project
WMB-ROI oversaw the design of the CSX Intermodal Administrative buildings in Winter Haven, Florida. The four LEED Silver buildings range in size from 2,200 square feet up to 5,800 SF. We provided CSX with design and project management services as part of Trans Dev's team for a maintenance facility, a crew building, an operation headquarters, and an administration building. The designs featured cutting-edge green technology such as water-efficient landscaping, on-site renewable energy, and the use of low-impact building materials. It's estimated the terminal will process up to 300,000 containers a year and brought over 8,000 new jobs to the Polk County area.